Welcome to Gloss3D project page
Gloss3D is an open-source 3D modeler tool with some texturing, animation and rendering capacities for both Linux and Windows. Even better, it's free !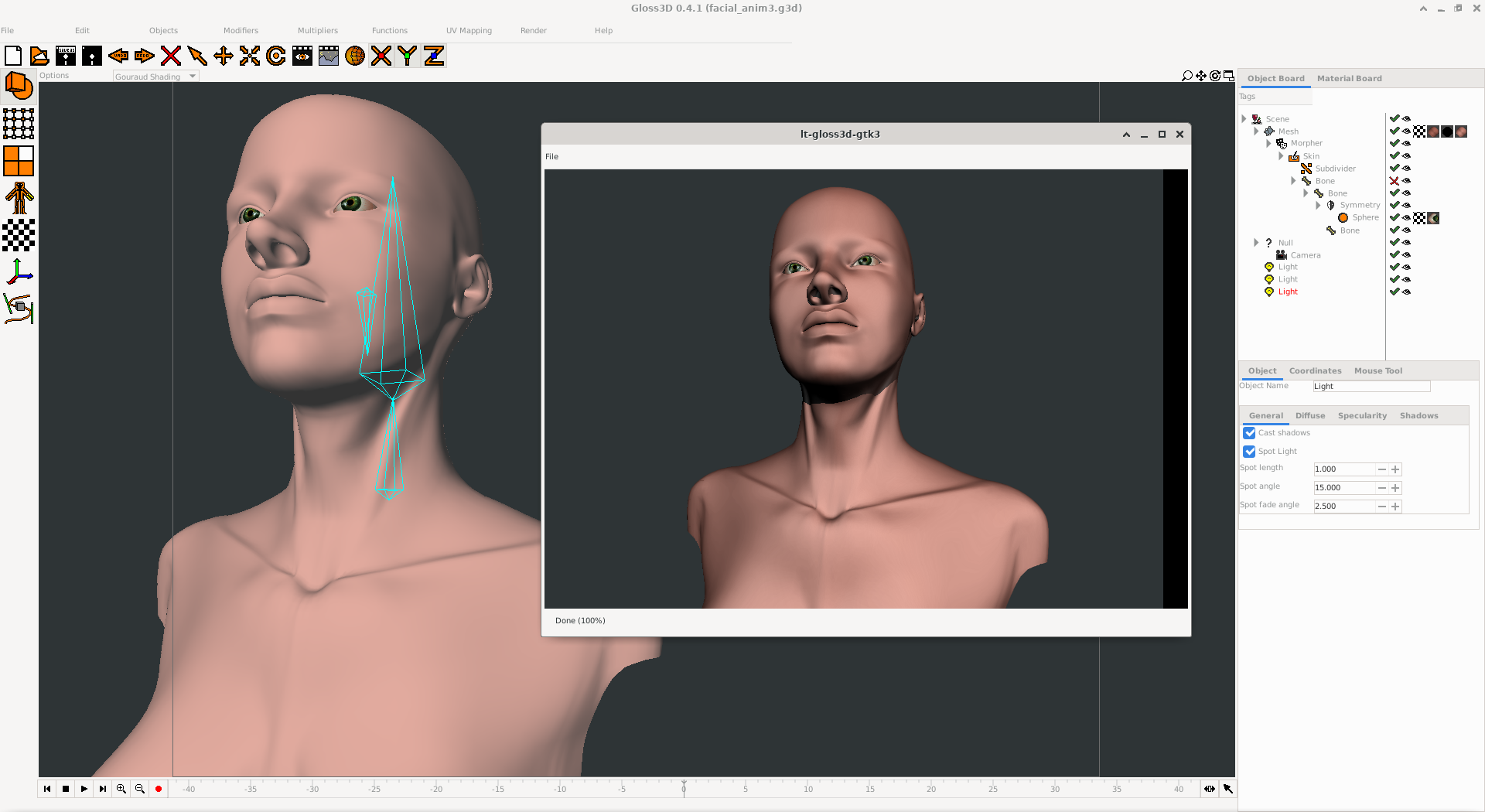 Click to play the video on YouTube.
History
Gloss3D had its first line of code written in October 2012 and is originally inspired by Maxon Cinema4D. The current version is 0.5.1, released in January 2022.
Download
Download source code or prebuilt packages for Ubuntu, CentOS or Windows here
Features
Modeling
Polygonal modeling tools (cut, extrude …)
Catmull-clark subdivision.
Free-From Deformer cage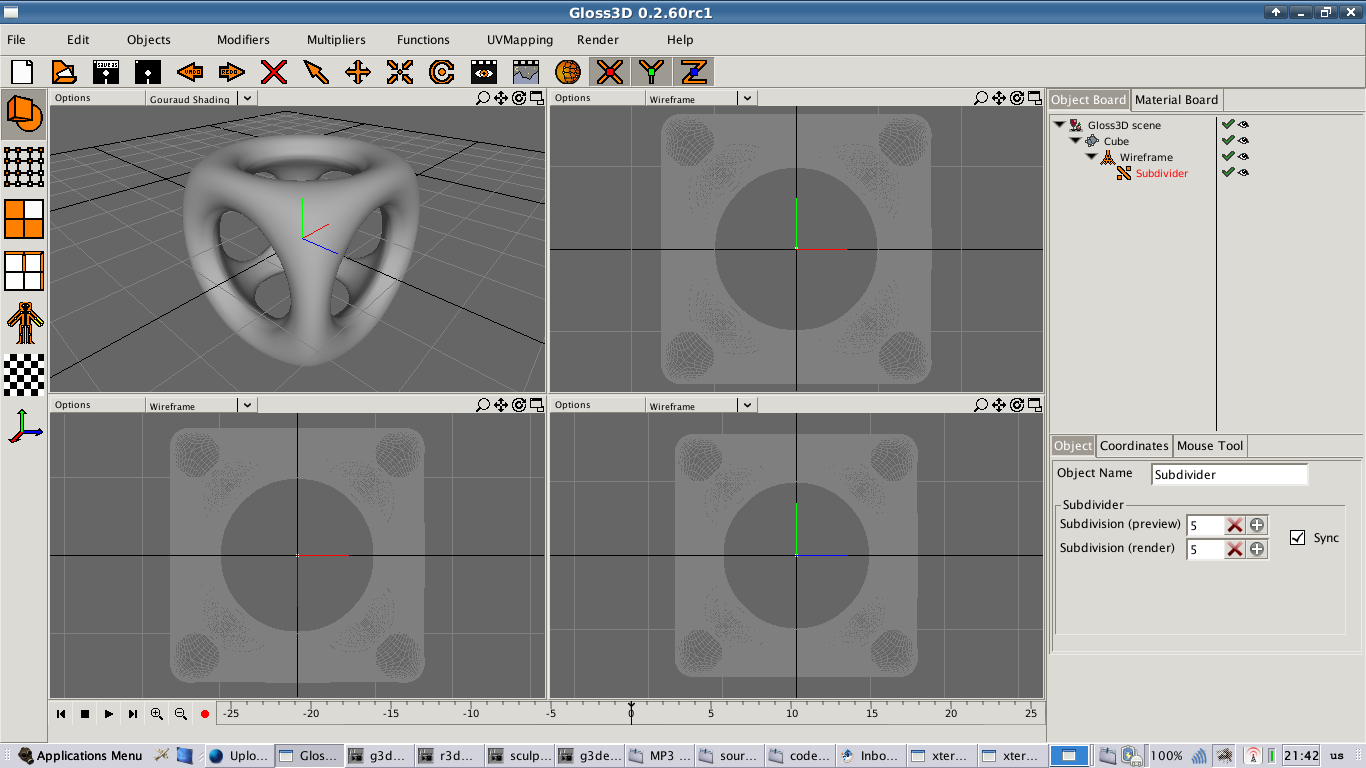 Texturing
Draw your own texture, use a random image or generate procedural ones.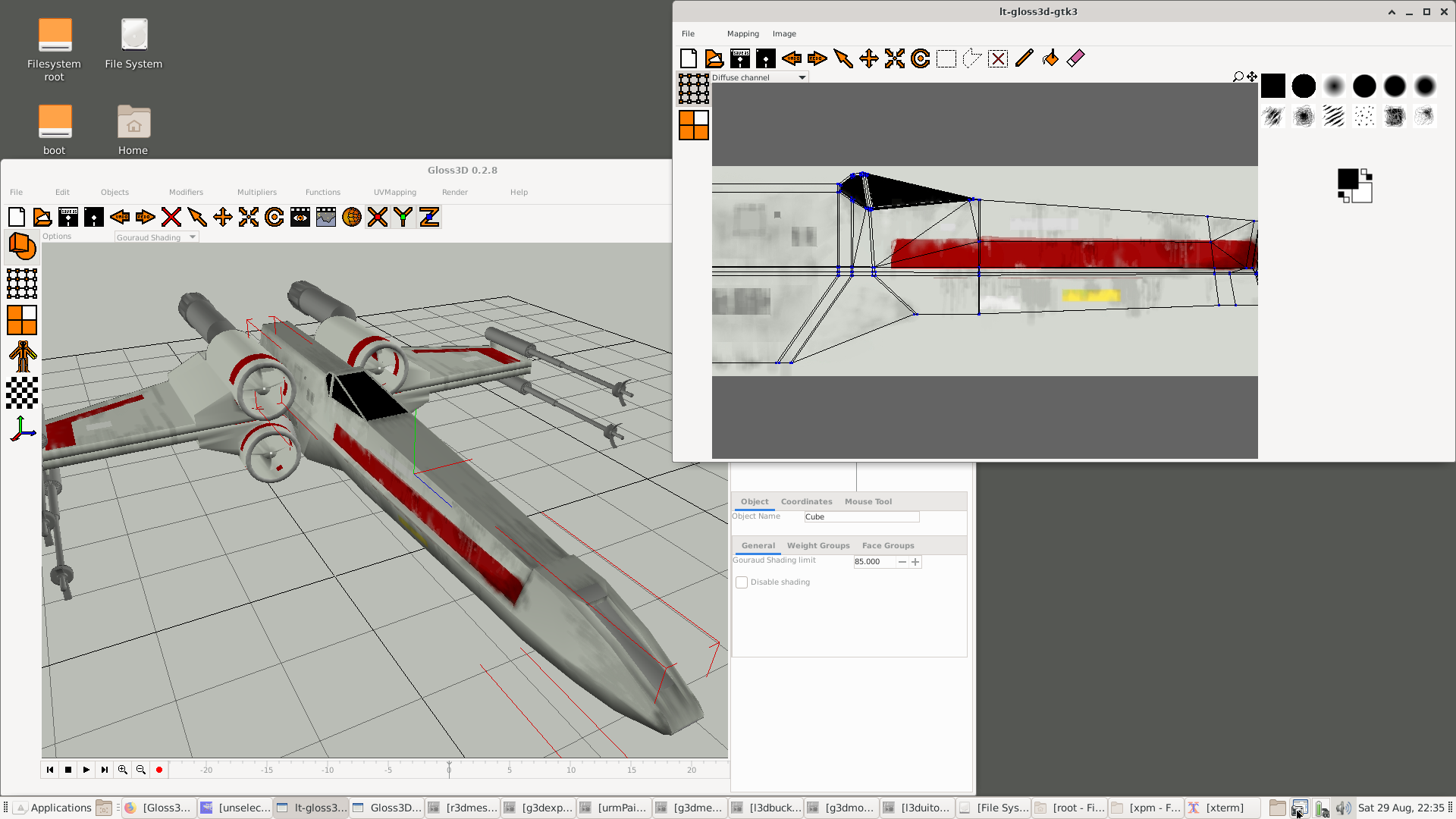 Animation
Skeletal animation
Weight painting
Key loops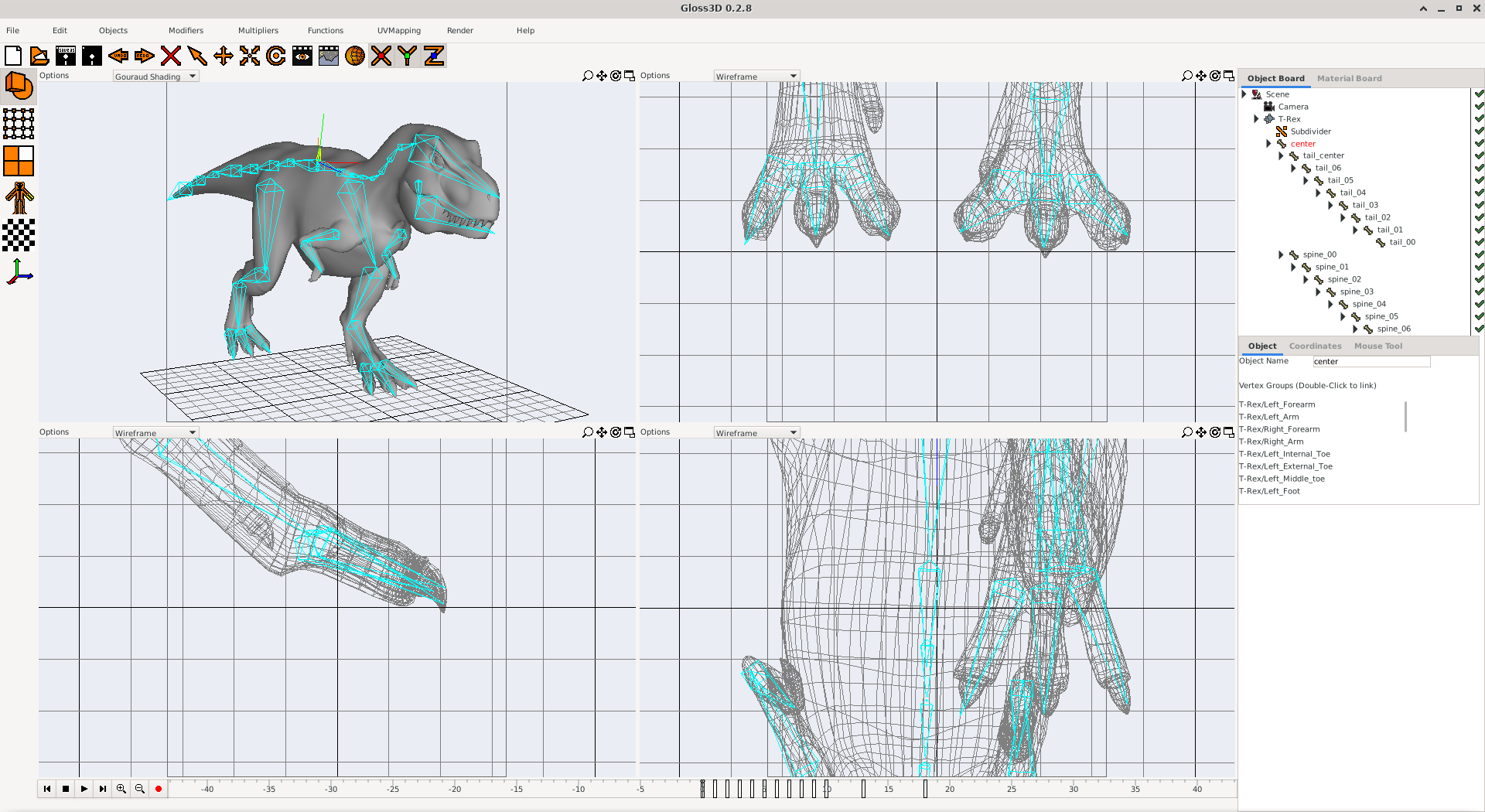 Rendering
Multithreaded Raytracer with motion blur, fog, wireframe rendering and a few other things. This is still under development and misses many features, but still renders !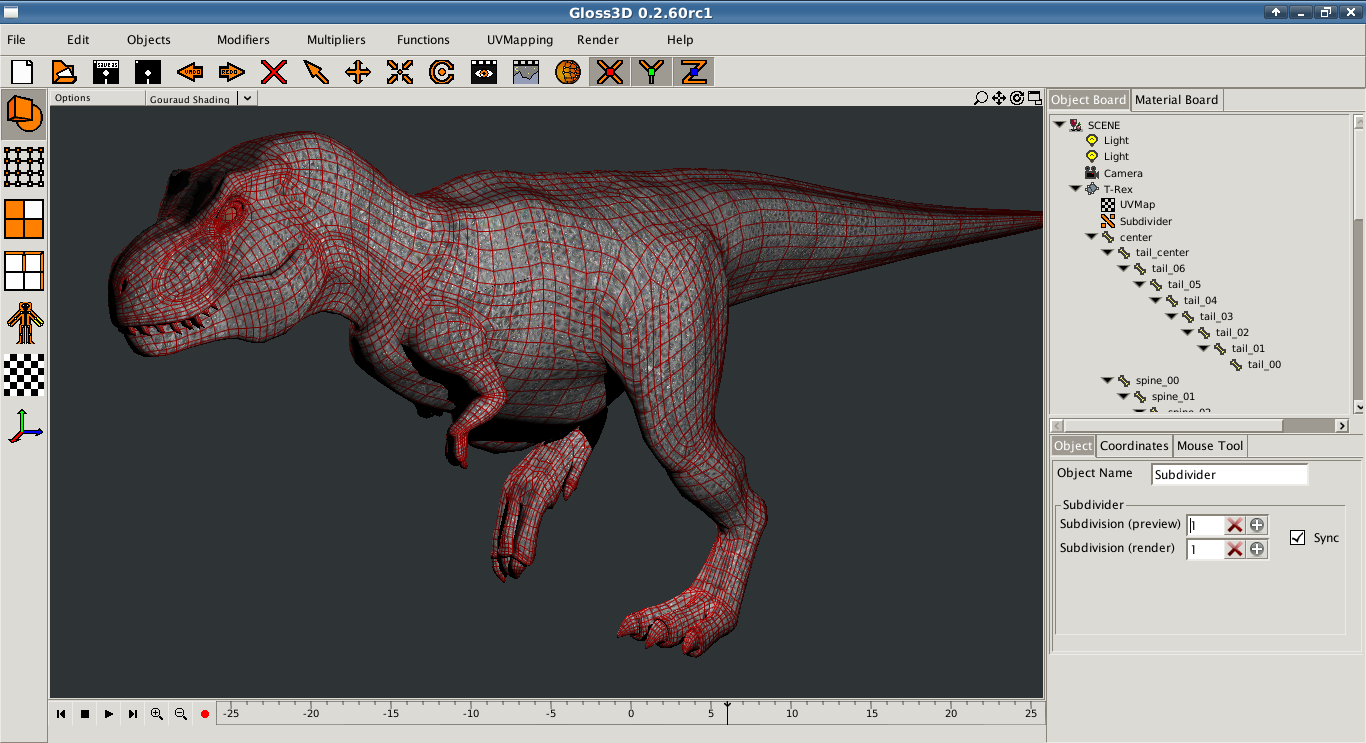 Supported File format :
G3D file format import / export
3DS import (partial support)
OBJ import / export (partial support)
DAE (Collada) import (experimental)
Building from sources
configure --prefix=/usr/local --with-gtk3
make
make install
gloss3d-gtk3

Special thanks
Gloss3D is written with Nedit, the Nirvana Editor version 5.7. Get it here !
Feel free to contact us